ON THIS PAGE ARE EXAMPLES OF ORIGINAL GRAPHIC DESIGN SOLUTIONS
THAT I HAVE EXECUTED FOR A WIDE VARIETY OF CLIENTS.

A JPEG FOR YOGA SERVICES ADVERTISEMENT.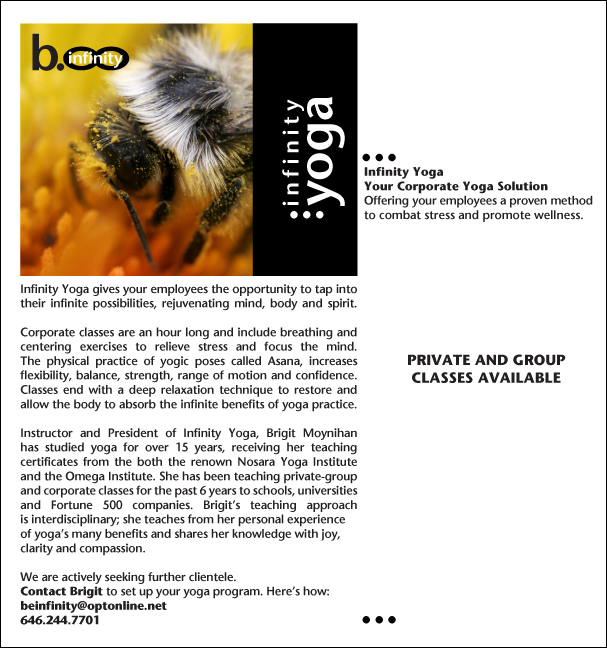 AN ANIMATED GIF FOR A RECURRING DJ NIGHT.
THIS PROJECT ALSO INCLUDED
A CORRESPONDING 2- SIDED PRINTED CARD.

THIS IS STEW.
HE WAS CONCEPTED FOR
A BAND CALLED LUNCH.
I CREATED AN ARRAY OF PRINT AND
WEB MATERIALS FOR THEM.
HERE ARE SOME.